A benchmark employer in Geneva
The company has 2,000 dedicated employees over almost 80 different professions. All of them put their skills to the service of the community in various fields, such as driving, vehicle and infrastructure maintenance, customer service, traveler information and IT. 
Les tpg veillent à l'égalité salariale 
Un récent rapport de KPMG confirme que l'égalité salariale entre femmes et hommes est pleinement respectée aux tpg.
Ce résultat nous conforte dans nos efforts visant à faire de l'entreprise un lieu inclusif dans lequel chacun et chacune est traité∙e avec une parfaite équité.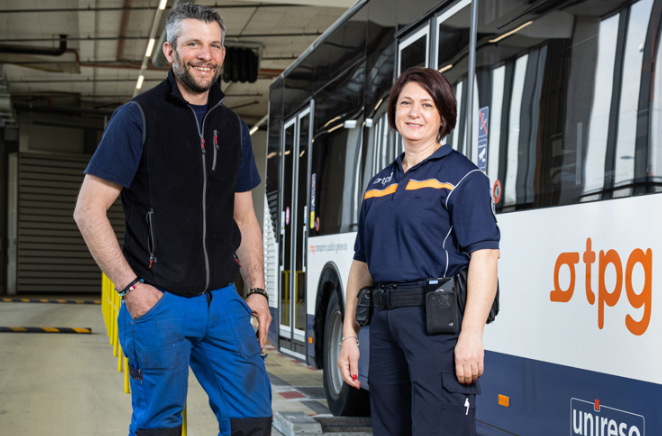 Strong social commitment in collaboration with the State of Geneva
tpg promotes reintegration of job seekers. In 2004, we developed a partnership and signed a charter with the Cantonal Employment Office. This partnership was strengthened again in 2018 with our monthly presence offering the position of driver to job seekers.
Since 2012, we have continuously received the "A plus for all" label awarded by the State of Geneva to companies that hire long-term unemployed people or those at the end of their unemployment benefits.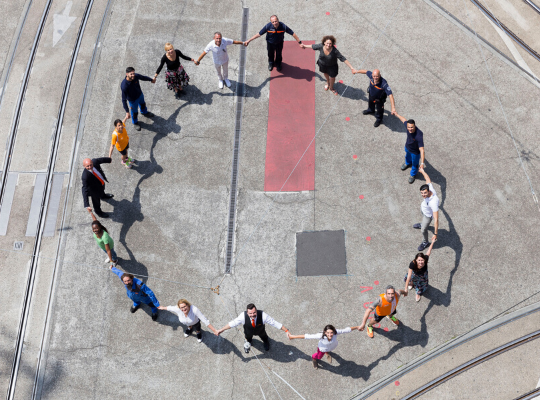 Discover the tpg Career website
Looking for a job? An internship? An apprenticeship?
Find all the information you need for your job application on the tpg Career website.