tpg, a key player in the canton of Geneva, wishes to promote through its partnerships its primary mission: passenger transport.
Offer free mobility to your customers
We would like to promote deals with partners including a transport offer via combined tickets, during unmissable events and shows. A way for you to carry out your event in a sustainable development approach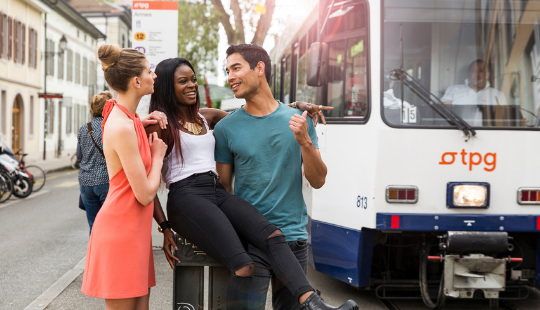 Give discounts to yearly pass holders
In the interest of sound management of public funds, on which we are partially dependent, we do not give any donations of money, nor do we offer free advertising space, as part of our partnerships. We seek to develop partnerships that place the interest of our pass holders at the heart of the relationship. Do you want to promote your business through a discount to our pass holders? Contact us!