Getting tickets from our distributors
Buy your ticket or day pass from our distributors.
Whether at a stop or aboard our vehicles, buying your ticket is a breeze.
At a stop
In most cases, you will find a tpg distributor at our stops. This will let you buy your ticket or day pass via one of the following payment methods:
•  Cash – the machine gives change
•  tpgPay
• Maestro (national and international)
• Visa, Visa Electron
• American Express
• PostCard
• MasterCard
• myOne
• RekaCard
• Vpay
• Twint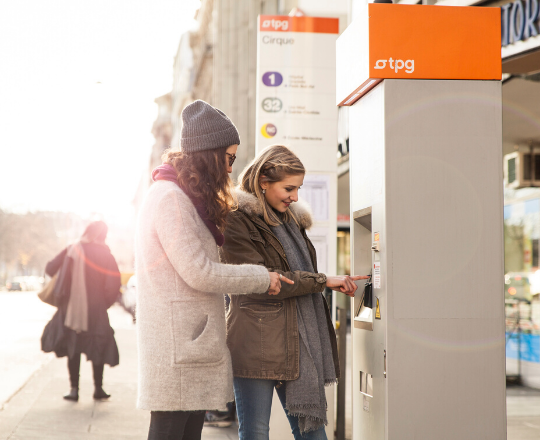 On board tpg buses
For lines in the countryside, some stops are not equipped with a distributor. In this case, payment is made aboard the vehicle thanks to the on-board distributor located at the2nd door.
If paying on board, ticket purchases must be done immediately after boarding the vehicle.
On-board distributors accept all contactless bank cards as well as tpgPay, Twint, GooglePay, and ApplePay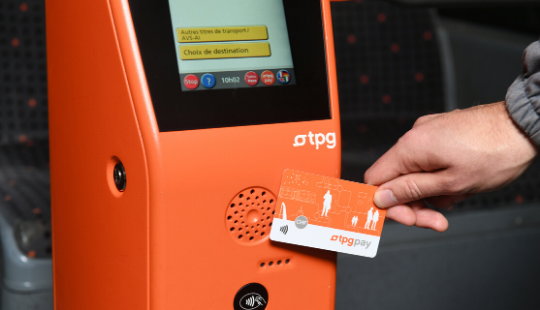 Other points of sale at your disposal
You can also buy your tickets, day passes and subscriptions.