Offers for families, children and couples
If you are used to using Geneva public transport occasionally or regularly as a couple, as a family or accompanied by children from 6 to 16 years old, know that there are special advantages...
Family Offer
The Family Offer allows parents who hold a valid unireso Tout Genève pass to purchase an Tout Genève junior family pass for their children (under 25 years old).
A new Family pass can be taken out at an agency or in the webshop upon presentation/download of the family booklet or any other official document proving parental authority.
Some municipalities supplement travel pass purchases for their residents via municipal vouchers to be redeemed by tpg.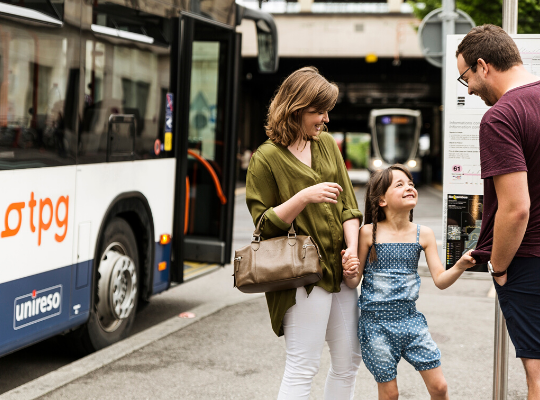 Monthly Junior Pass
Yearly Junior Pass
The parent has a yearly pass
CHF 40
instead of CHF 45
Save 11%!

CHF 350
instead of CHF 400
Save 35% compared to
to 12 monthly passes!

The parent has a monthly pass
CHF 40
instead of CHF 45
Save 11%!
Children under 6 years old
Children under 6 years of age accompanied by someone with a valid ticket on the tpg network can travel free of charge (maximum 8 children traveling with one adult).
Junior Cards
With the Junior card, children from 6 years old until their 16th birthday accompanied by one of their parents can use public transport freely for a full year. The card costs 30 Swiss francs per year. The parent accompanying the child must be in possession of a valid ticket. The child travels in the same class as the accompanying parent. You can use the Junior Card anywhere in Switzerland where the half-fare travel pass is valid. For the first purchase of a Junior card, you will need to provide the identity documents of all people or the family record book. The Junior card for the third child is free on presentation of the cards of the other two children. More info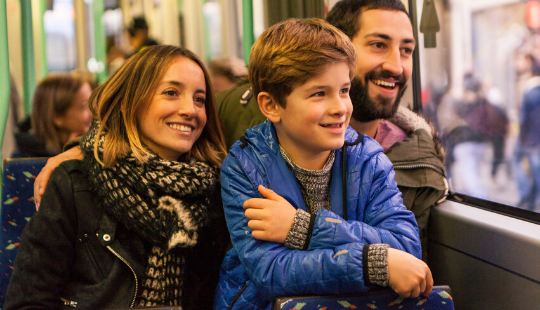 Accompanied Child Card
The Accompanied Child card allows any child from the age of 6 until the day before their 16th birthday to travel freely throughout Switzerland for one year in the company of an adult. The card costs 30 Swiss francs for each accompanying person. Only persons who are at least 16 years of age and have a valid ticket may accompany the child. You can use the card wherever the half-fare travel pass is valid. To purchase the card, please bring a passport or other official child identification. An accompanying person may accompany a maximum of four children. More info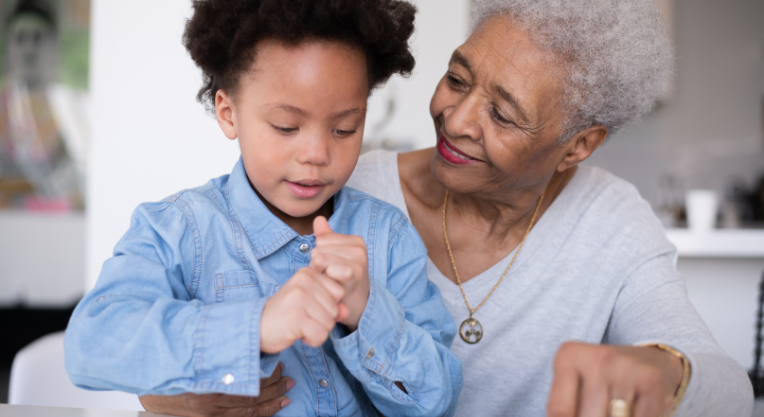 Would you like more information about the Junior Card and the Accompanied Child Card? Visit our agencies Rive, Cornavin and Lancy Pont Rouge.
Duo Offer
The Duo Offer allows holders of a valid full-fare adult Tout Genève travel pass to give a second unireso Tout Genève travel pass at a reduced price to a partner living in the same household (CHF 450.00 for the yearly Duo travel pass and CHF 65.00 for the monthly Duo travel pass).
This offer is for adult season pass holders. You can sign up in an agency or on the webshop upon presentation/uploading of proof of residence dated less than three months.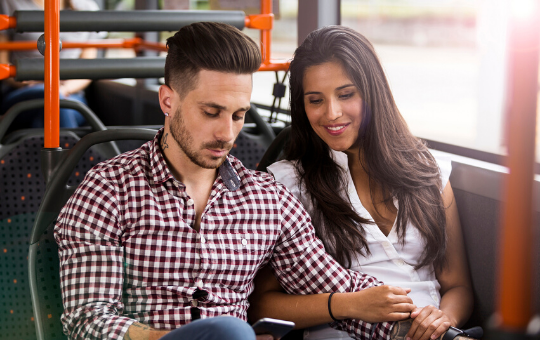 Tips and advice for couples and families
Discover our tips for your travels and your benefits as a pass holder on the tpg network.