Our mobility offer: tpgEvomoov
tpgEvomoov is a digital mobility platform that revolutionizes transport habits. By combining artificial intelligence, behavioral sciences and digital technology, it encourages sustainable mobility among your teams. This is a win-win approach: for the company, for the employees and for the planet! 
Discover our platform!
tpgEvomoov - A range of solutions
tpgEvomoov is a "solution suite" whose modules are independent and combinable. The Mobility Management module facilitates the definition and implementation of efficient mobility plans by carrying out individual diagnoses. Other modules simplify and automate the purchase and financing (in whole or in part) of public transport passes, bicycle passes and carpooling incentives. The tpgEvomoov tool has also a module to help you to manage your parking lots. tpgEvomoov is in constant evolution and will offer new services in the near future.
Discover our modules below!
The benefits of public transport
Take a step towards the future and promote public transport within your company!
Discover the many advantages of our Public Transport module.
 
tpgEvomoov - Public Transport Module: How it works
Find out how our digital platform works to manage the co-financing of public transport subscriptions.
Who is tpgEvomoov for?
Companies: multinationals, SMEs, NGOs, international organizations
Public authorities: municipal and cantonal institutions and offices
Campuses: universities, schools, specialized institutes
Access to all the services on this platform is through a single business partner, tpg, which is co-constructing tomorrow's mobility with the best experts on the market.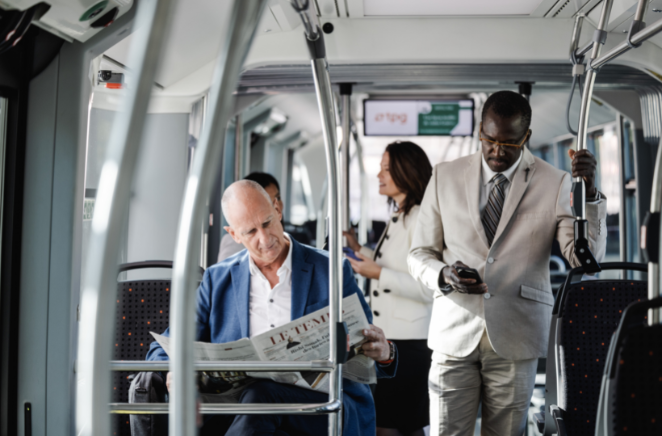 Testimonials from our customers
A lot of people already put their trust in us!
More than 80 companies already use the Public Transport module of our tpgEvomoov platform, which facilitates the management and the granting of financial aid for the purchase of public transport passes.
Moreover, many companies in Geneva wish to use our platform tpgEvomoov to develop their mobility plan.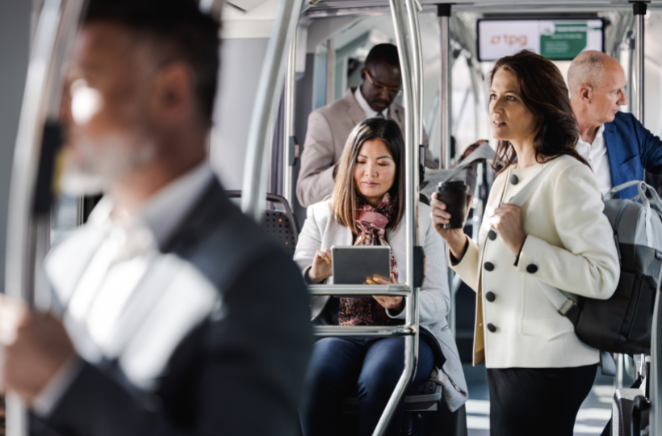 Mobility Plan: why make one? 
If you still doubt the usefulness of making a mobility plan, if you don't know where to start or if your employees are unhappy with the existing mobility conditions, then this white paper is for you! There we answer essential questions, such as: 
What is a mobility plan?
Why is it important to make one?
What are the benefits of a mobility plan?
How do you make a mobility plan?
Don't wait any longer to find out more!  Download our white paper.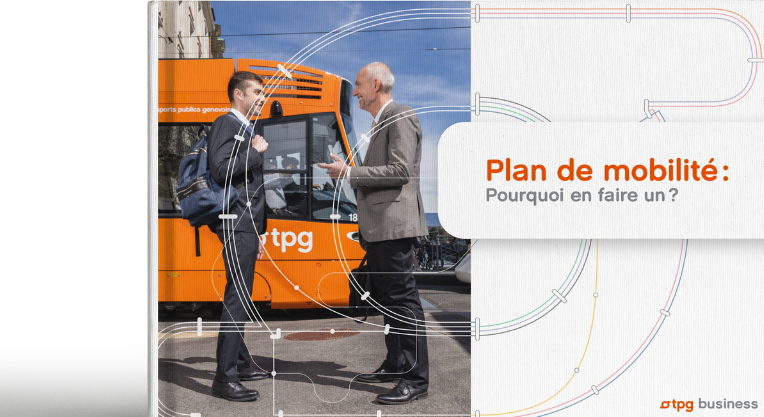 Contact us
Do you need information about our tpgEvomoov platform? 
Our sales team is at your disposal 
Monday to Friday: 8:30 a.m. - 12:00 p.m./2:00 p.m. - 4:30 p.m.
Tel: + 41 22 308 31 61
E-mail : tpgbusiness@tpg.ch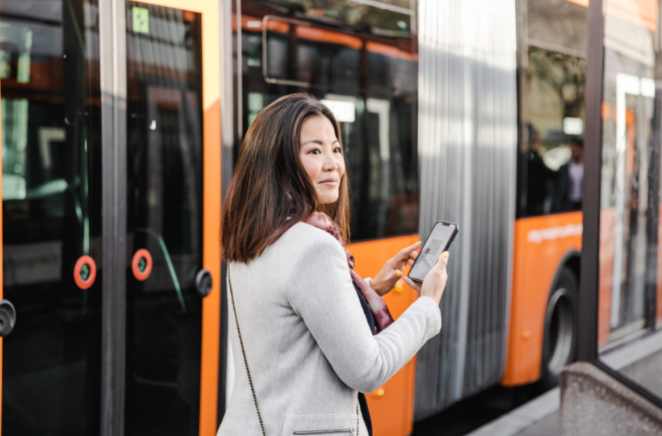 General terms and conditions of sale(GTC)
Consult our general conditions of sale and contract applicable to key account customers and their employees.
tpgEvomoov – the ally of business mobility
tpg is the benchmark public transport operator in the greater Geneva area. The company is committed to offering, private and public organizations, solutions that meet the challenges of mobility. tpg has created tpgEvomoov, a digital solution to support companies in the development of effective mobility plans that encourage a change in transport habits and allow concrete action to respond to the climate emergency.
Let's build sustainable mobility together!
We need commitment from companies and their employees to take part in the common effort to preserve the planet.