Buy a ticket or travel pass, wherever and whenever you want !
Whether you prefer making your purchases online, from home, or on the go, Geneva public transport offers several solutions for getting your tickets and passes online.
The Webshop to purchase and renew your travel pass
The tpg webshop is your personal space to buy your yearly and monthly unireso passes for Geneva and the surrounding areas (Léman Pass) via SwissPass. Accessible from all digital media, from mobile phones to computers, with it you can order your travel pass whenever and wherever you want.
Once you have made your purchase and validated your payment, your travel pass will immediately activate on the chosen start date. You will receive a confirmation of your purchase by e-mail.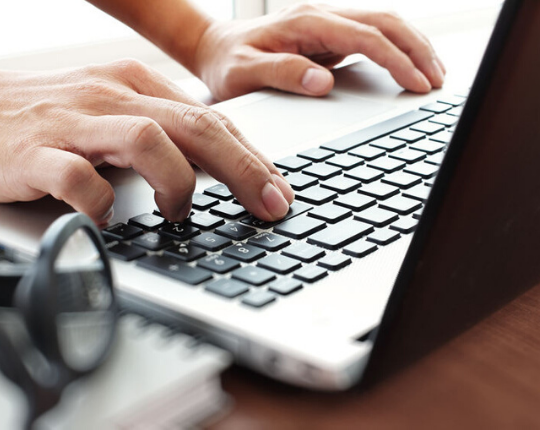 Your ticket directly on your phone with tpgPreview
Equipped with an innovative, user-friendly navigation system, the tpgPreview app lets you know about upcoming departures in real time for buses, trains, tramways and trolleybuses in your immediate surroundings, including for the TAC and Léman Express.
Travelers can search for a route and see the exact location of their departure stops on the transport network map, as well as the details of their trips, including transfers and possible walking routes.
tpgPreview also allows you to buy your ticket electronically from the route search. Once you have found your route, simply click on a single button to purchase the corresponding ticket. The transaction is done by credit card or SMS.
In addition, the app offers the possibility of registering multiple credit cards to pay separately for private and professional travel. Finally, it also lets you quickly purchase predefined tickets or tickets in your travel history.
Buy a ticket by SMS
Holders of Swiss SIM cards as well as SIM cards from French operators SFR, Orange, Free and Bouygues can buy their tickets and day passes by SMS. To do so, simply send the code corresponding to the ticket of your choice to 788.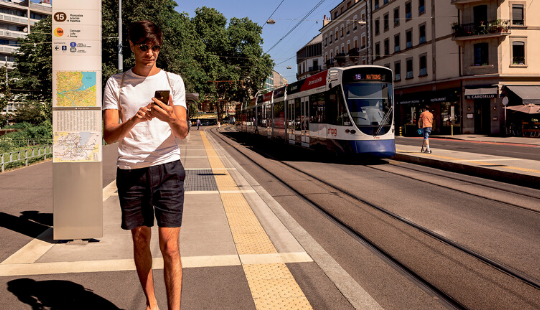 The tpg app for buying tickets 
The tpg app for Android informs you in real time of upcoming departures and disruptions, letting you plan your trip, consult network maps and quickly obtain a ticket via an SMS code.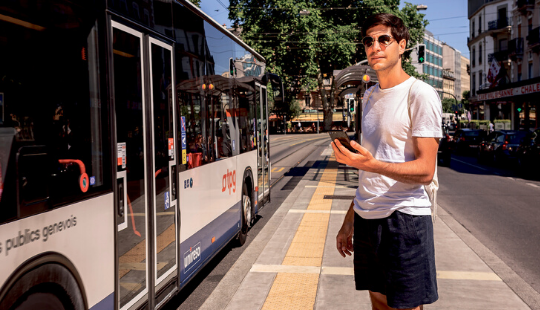 Other points of sale at your disposal
You can also buy your tickets, day passes and travel passes.