Back to school: the mobile agency is there for you!
Dernière modification le
30.06.2023
Don't wait for the start of the school year to renew your ticket, we are here for you! This year again, the tpg mobile agency will stop in 11 Geneva communes before the start of the school year. This will allow you to renew your subscription in a few minutes and take advantage of our services for any other operation. Our webshop is also available for your online renewals.
Places and dates:
Bernex | Parking of the sports area
Saturday, August 20th from 9am to 3pm
 
Meyrin | Place des Cinq-continents
Tuesday, August 16
from 11am to 5pm
Carouge | Place du Marché
Monday 22 and Tuesday 23 August
from 11am to 5pm
 
Plan-les-Ouates | Parc de la Butte
Sunday, September 4th 
from 10 am to 5 pm
Chêne-Bourg | Place Favre
Friday, August 19th
from 11am to 5pm
 
Satigny | Place du Village
Monday, August 15th
from 11am to 5pm
Collonge-Bellerive | Rte de Thonon 53
Thursday, August 25th 
from 11am to 5pm
 
Versoix | Place de la Gare
Wednesday, August 17th
from 11am to 5pm
Dardagny | Place du Château
Thursday, August 18
from 11am to 5pm
 
Veyrier | Place du Tibet 
Wednesday, August 24th
from 11am to 5pm
Geneva - Uni Mail | Blvd du Pont-d'Arve 40 
September 12 to 23 (start of the academic year)
from 07h45 to 16h45
 
 
 

We are also at Manor Geneva!
Pop-up store tpg at Manor Geneva
We are also at Manor Geneva on the 3rd floor of the stationery department from August 22 to September 10.
Address 
Rue Cornavin 6
1201 Geneva
3rd floor
According to store hours
Agences tpg
Our sales advisors always welcome you to purchase and renew your subscriptions in our Cornavin, Rive and Lancy-Pont-Rouge agencies . 
Webshop tpg
You can also shop online with just a few clicks in the Webshop. 
A coupon and a Joker!
To thank you for your loyalty, from August 15 to September 10, when you purchase or renew your Junior annual subscription at the mobile agency, at a tpg agency or at Manor Geneva, we offer you :
a discount voucher of CHF 20.00 from CHF 100.00 on stationery, children's clothing and school bags
a "Joker" card which will allow you to avoid paying the administrative fees if you forget your unireso Junior annual season ticket (value CHF 5.-)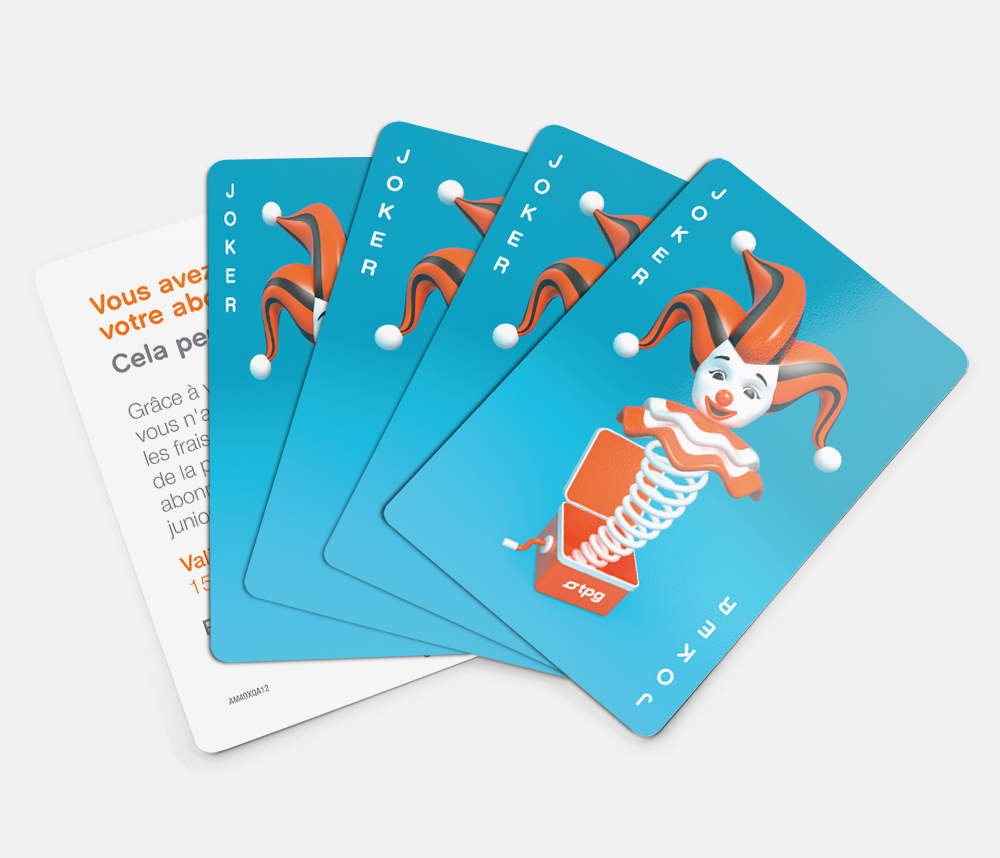 Terms and Conditions for the use of the Joker voucher
The voucher must be presented in our agencies Lancy-Pont-Rouge, Cornavin and Rive within 10 days of the report. 
The Joker voucher is a payment method that allows you to pay for a forgotten subscription under certain conditions. It is distributed via a pack during the 2022 back-to-school marketing campaign and while supplies last.
The Joker voucher is a bearer voucher and is therefore not registered. It is numbered, and thus secure.
The Joker voucher is valid exclusively for the payment of the administrative costs of the forgotten unireso junior annual season ticket, provided that it is handed in within 10 days of the date of issue of the statement. 
Its value is CHF 5.
It must be presented in one of the tpg agencies accompanied by the report issued by the tpg inspector (in zone 10), on tpg lines only, as well as the pass valid at the time of the inspection.
It is not valid on the amount of a forgotten subscription of CHF 30.
It is non-refundable, non-cumulative, and not convertible to cash.
Its acceptance validity is from 20.08.2022 to 19.08.2023 inclusive.
In the event of loss or theft of the Joker voucher, the tpg will not be responsible for its replacement.
The Joker voucher is not valid for the presentation of a season ticket after 10 days, nor for the presentation of a report from a SBB inspector or an inspector in France.