Traveling in Greater Geneva
Greater Geneva is two countries and 209 municipalities spread over 2,000 km2, 1,027,000 inhabitants... and you, who may work in Geneva or live in the canton of Vaud or in neighboring France. Your life is animated by the activities of the region and you feel good there. Public transport is the link that allows you to improve your quality of life, reduce your carbon footprint and your stress while saving money. A high-performance network, combining several modes of transport, facilitated by a single tariff allowing you to travel with peace of mind while benefiting from the recognized expertise of the various transport operators in Greater Geneva. Get on board now and enjoy the freedom of traveling by public transport.
Bon voyage on our lines and the lines of Greater Geneva!
unireso: a single ticket to get around Geneva
The fare network unireso brings together the three main public transport companies in the canton of Geneva (Geneva public transport, SBB and The Geneva Shuttle Boats). Thanks to simplified pricing, you can travel by tram, bus, train and lake shuttle with a single ticket within the unireso perimeter - zone 10 Tout Genève (canton of Geneva except Céligny). Therefore, with your unireso transport ticket, you can use the Léman Express within the limits of the canton.
To buy your ticket, go to the tpgPreview app, the tpg webshop, to or our resellers.
Where can you buy your unireso transport ticket?
Did you know?
Travel by SBB train and by Léman Express in the canton of Geneva is included in all unireso tickets. This is the same for a single ticket or a yearly travel pass.
Cornavin Station - Geneva Airport, with the train your journey only takes 7 minutes! It's so convenient and fast!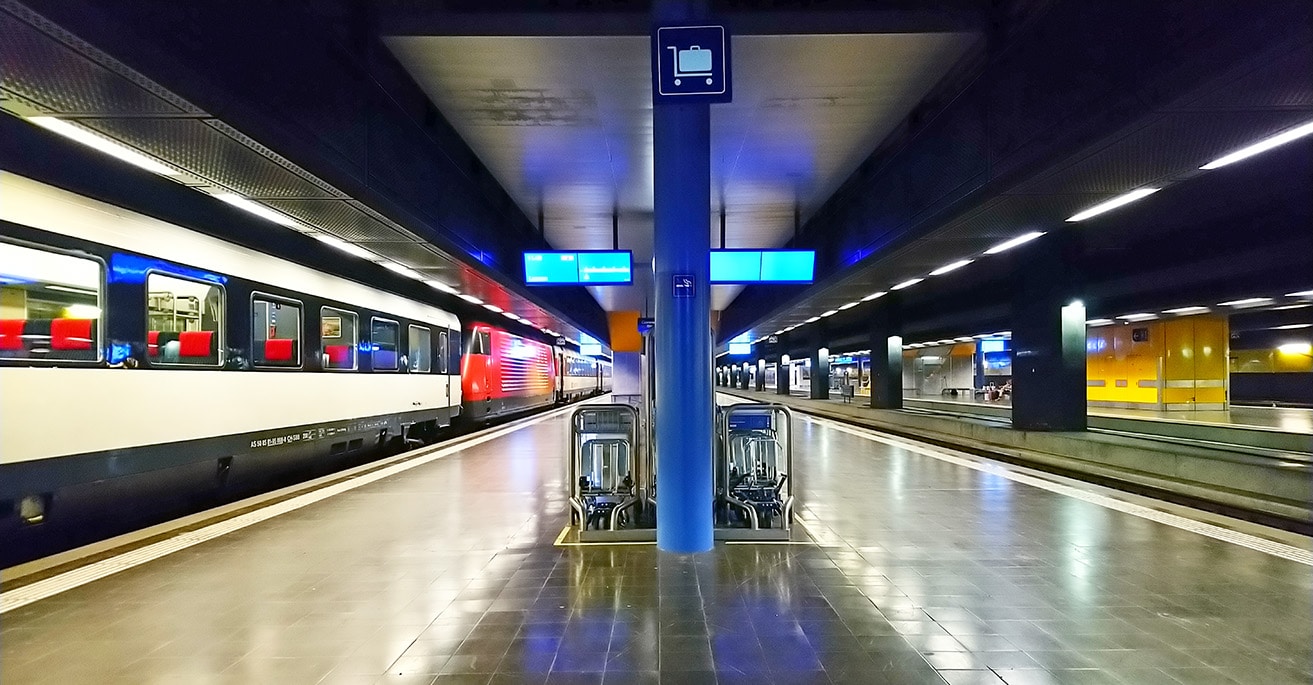 Léman Pass: your cross-border trips
Travel freely while erasing the "border effect", with a single ticket per journey between the French departments of Ain, Haute-Savoie and the cantons of Geneva and Vaud.
If you wish to travel between Switzerland and France, the prices for Léman Pass products apply. Indeed, the Léman Pass offer combines the tariffs of Swiss operators and those of French operators, which greatly simplifies travel.
If you are going to the perimeter of neighboring France served by the Léman Express, then choose the Léman Pass transport ticket that suits you. These single tickets and travel passes allow you to associate zone 10 unireso "Tout Genève" with your cross-border zone.
The flexibility of the Léman Pass transport ticket offer allows you to combine different means of transport and travel within the dedicated area. 
The Léman Pass fare network aims to promote occasional or commuting trips between Geneva and the Vaud and French regions using the Léman Express.

More information on lemanpass.ch
Léman Pass partner operators
tpg - Geneva Public Transport 
SBB - Swiss Federal Railways
Mouettes Genevoises SA
TPN - Public Transport of the Nyonnaise Region SA 
SNCF Mobilités 
TP2A Public Transport of the Annemassian Agglomeration 
RDTA - Ain departmental transport authority 
SIBRA - Intermunicipal bus company of the Annecy region 
STAT - Thonon urban transport company
Alpbus - RATP Group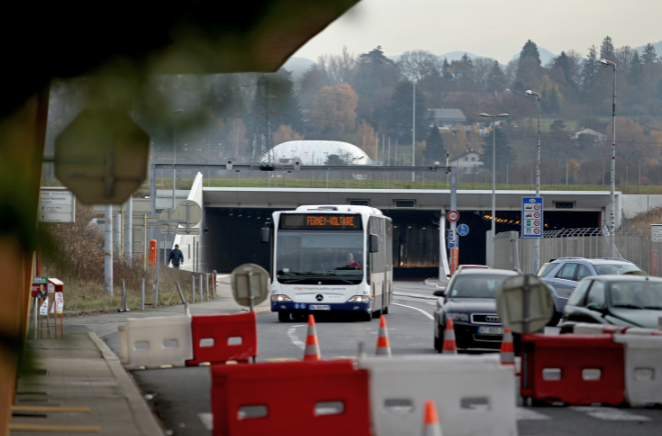 Where to buy your Léman Pass transport ticket?
Your Léman Pass transport ticket in a few clicks on the tpg webshop
Find your Léman Pass transport ticket that you need on the webshop by simply entering your departure and arrival.
The right combination!
Opt for the combination that includes zone 10 unireso "Tout Genève" and take advantage of the transport offer throughout the canton!
The SwissPass Alliance, your trips between Geneva and the rest of Switzerland 
Between Geneva and another region of Switzerland, the National direct service (SDN) allows you to travel with a single ticket on different modes of public transport across the 250 companies and 18 fare communities that make up the SwissPass Alliance. 
At tpg, we offer the following for travel between Geneva and the Côte vaudoise as far as Gland:
Route tickets and city-tickets
When traveling between Geneva and the Côte vaudoise, you'll need a route ticket. If, in addition to the train journey, you wish to benefit from free circulation in one or more urban zones, you will need a city-ticket.
Route and modular travel passes
For regular journeys between Geneva and the Côte vaudoise, monthly and annual season tickets allow you to travel on a defined route. With a modular pass, you can add the urban area of departure and/or arrival to your journey. Find your ticket in the webshop by simply entering your departure and arrival points.
For journeys throughout Switzerland, the following offers are also available with tpg:
​For only CHF 30 per year, children can travel for free on all Swiss public transport (within the same scope as the half-fare travel pass) provided they are accompanied by a parent or an adult with a valid ticket.
The Dog passport
For your four-legged friend, opt for the Yearly Pass which allows it to travel for free with you on all Swiss public transport.
Where can I buy tickets at the Swiss national rate?
To buy tickets for the national Direct Service, visit the tpg agencies at Lancy Pont Rouge, Cornavin and Rive.
Save time and buy your travel pass in the tpg webshop. You can also renew your Junior and Accompanied Child cards or your dog passport.
The SwissPass card
What is SwissPass? This is a national mobility concept that brings together public transport and leisure services on a single personal medium. SwissPass is the standard for the majority of public transport passes in the country. 
You don't have a SwissPass yet? Get it from tpg! You can get it simply on the webshop or in a tpg agency.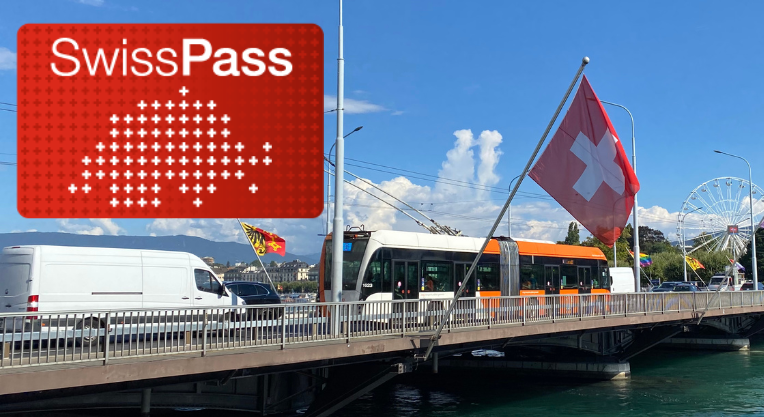 Tips and advice for our travel pass holders
You made the right choice! Being a pass holder means opting for more ease and freedom 365/365 days! In addition, you benefit from advice and exclusive offers thanks to your travel pass.