A breathtaking view of Geneva and Lake Geneva, at an altitude of 1100 meters! The Salève Cable Car offers a new experience at the top of Salève, revolving around nature, culture and leisure.
The experience begins at the departure station with a staged route and continues to the arrival station, where numerous activities will be offered to you:
A climbing wall 20m high and 11m wide, supervised by an instructor
Wednesdays, Saturdays and Sundays, from 11 a.m. to 6 p.m. 
Family activities to discover all the secrets of Salève, in a fun way that respects our mountain environment.
Wednesdays and weekdays, during school holidays. 
An exhibition room of more than 110 m2, dedicated to Salève, accessible to all and free!
Open space during Cable Car opening hours.
Hikes for beginners and the more sporty, for all lovers of Alpine panoramas. Departing from the departure and arrival station.

The history of the cable car
After two years of renovations, the cable car opened its doors again on 12 September 2023.
This building, built in 1932 by the Genevan architect Maurice Braillard and in collaboration with the French engineers Georges Riondel and André Rebuffel, is an emblem of the Geneva basin.
Created in its beginnings to quickly reach the summit of Salève, its attendance has continued to increase each year, going from 84,000 travelers in 2005 to 286,799 in 2018.
2021 marks a turning point in the history of the cable car, with the temporary closure of this unique transport to restore splendor to the stations. This extensive work has revealed the original architectural features of the arrival station and harmoniously links the past and the present.
Getting to the cable car
Address
Rte du Téléphérique
74100 Etrembières

In tpg
Line 8 , Veyrier-Douane stop
TAC 4, Veyrier-Douane stop
Order your tickets, find prices and information on the Salève cable car website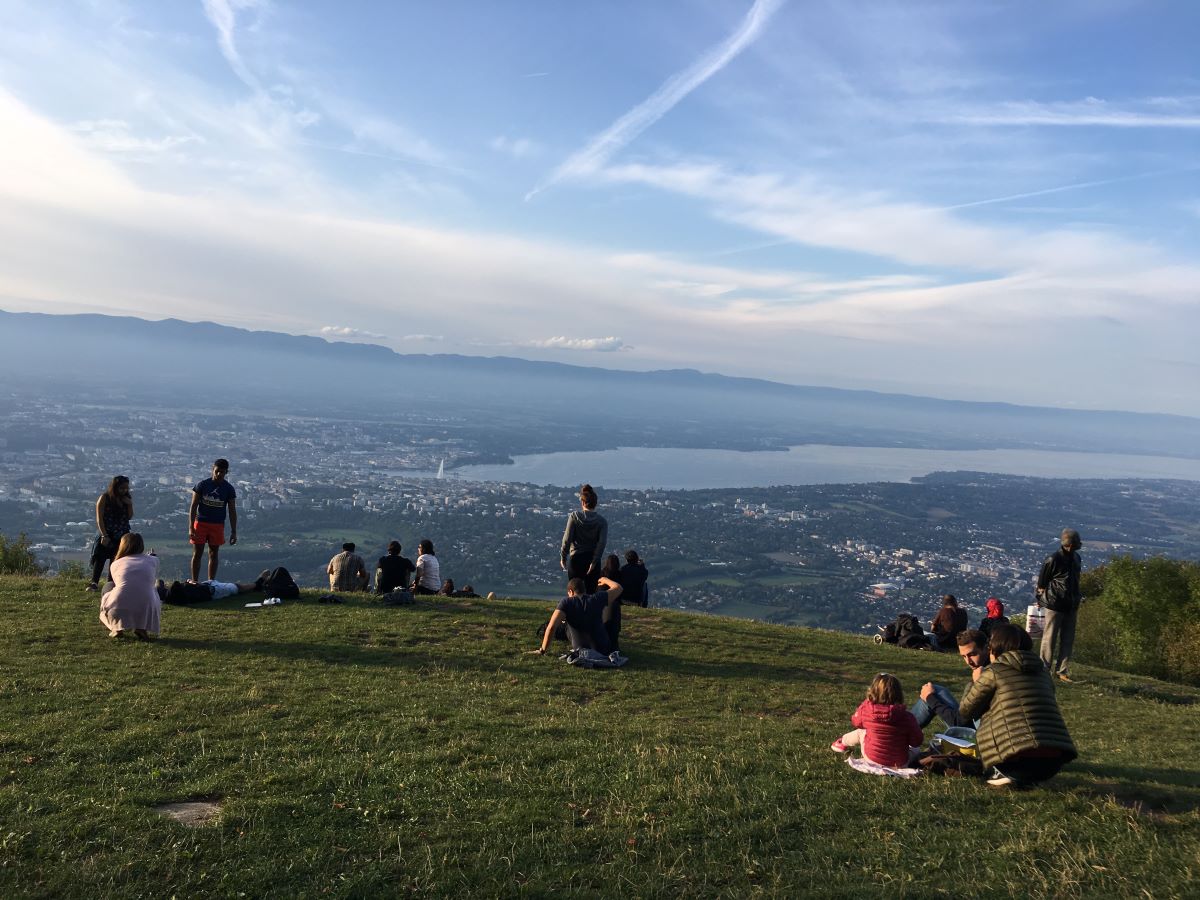 2023 timetables
From 12 September to 5 November 2023, Monday to Sunday, 9 a.m. to 7 p.m. 
Extra on Saturdays in September, until 9 p.m.
Annual closure from 6 to 30 November 2023
And from 1 to 31 December, Wednesdays, Fridays, Saturdays and Sundays, from 9 a.m. to 5 p.m.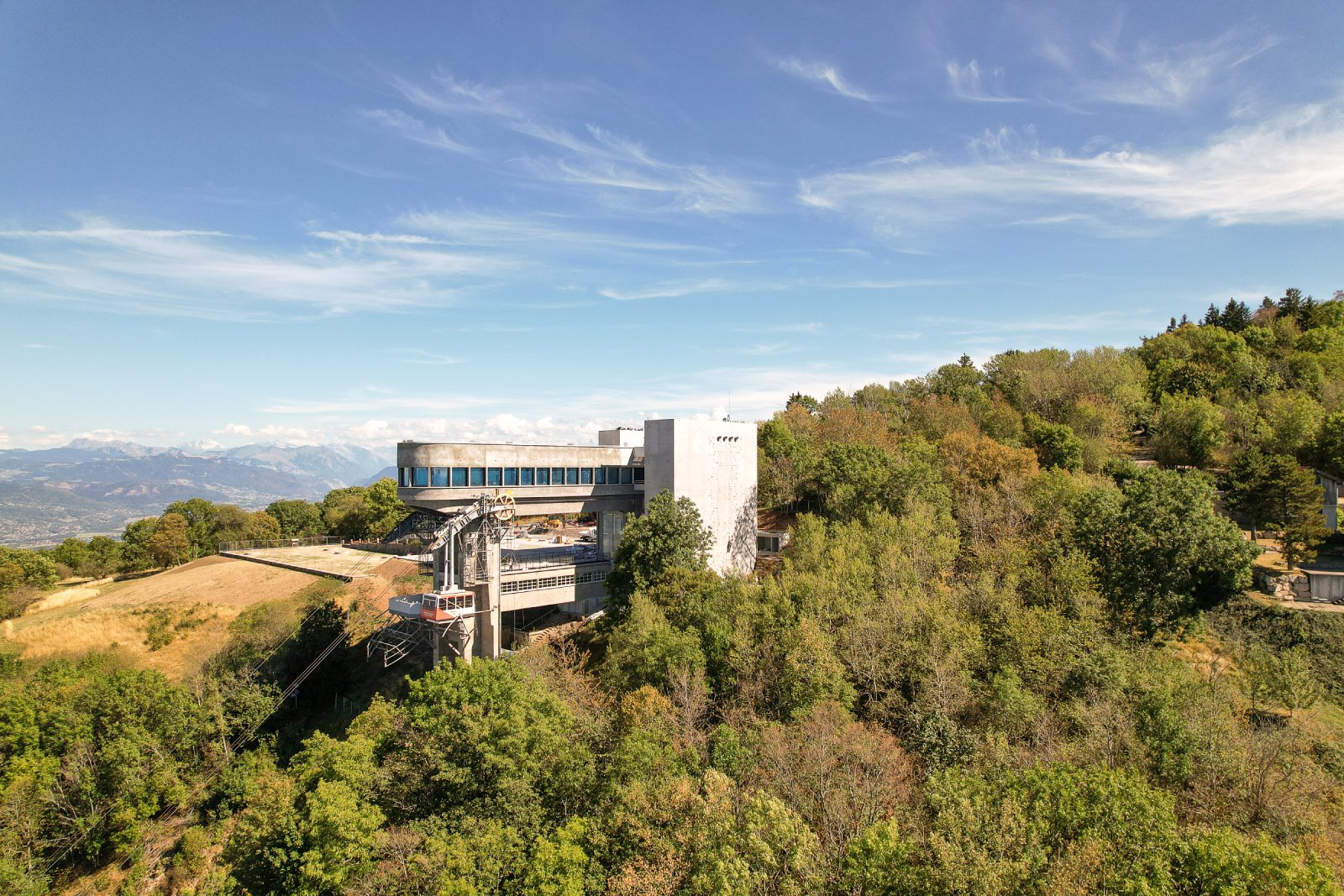 Read more
The region's emblematic mountain, Mont Salève is a must-see during a visit to Geneva. Discover all the information you need to plan your ascent with ease.