Getting to the Usine in Geneva
The alternative place par excellence, in the city center of Geneva
The Usine is a self-managed cultural center made available by the City of Geneva for artistic and socio-cultural activities. Located in the heart of the city center and housed in the old Geneva gold roughing factory, the building houses no less than 18 collectives and associations all dedicated to cultural promotion in a self-managed and non-profit manner.
You can easily get to the Usine in Geneva. Discover all the information you need to prepare your outing in complete comfort.
The Usine, a reclaimed way of life
The Usine reclaims a life and work ethic based on "self-management, pleasure and openness to others". The objective of this association is to respond to the non-conformist and to create an opening for all kinds of cultural and social expressions.  
Its programming is characterized by its innovative character, on the margins of the market and its logic of profit. You can discover events, parties, concerts and exhibitions in the different spaces that compose it: concert halls, nightclubs, art galleries, theater, cinema and various branches dedicated to the development of creative and recreational activities.
This platform of artistic expressions breathes an alternative to conventional representations. The plant is, without a doubt, the mecca of alternative culture in Geneva and Switzerland. 
What lines do I take to get to the Usine in Geneva?
Plan your trip from your location in Greater Geneva.
Its history
Since 1989, the Usine has been a very important self-managed cultural center in Switzerland and acclaimed by its European neighbors.
It was the collective "Etat d'urgence" that settled in the premises of a former gold roughing factory. This group, which denounced the systematic disappearance of cultural gathering places for young people, has succeeded, after spectacular actions and with the support of several Geneva associations, to obtain a unique meeting place on the banks of the Rhône.
The history of the Usine is also the story of a tug of war with the authorities. Even if ts existence is regularly threatened, the Usine has celebrated its 30th anniversary and has become an institution of Geneva nights!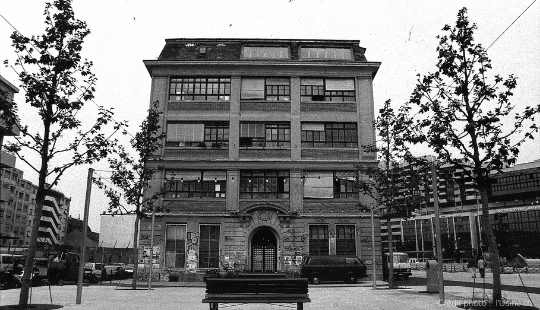 Discover other venues in Geneva
From classic to alternative, discover the most beautiful places for shows in the city of Calvin.