Going to the Jet d'eau in Geneva...
It is impossible to visit Geneva without going to the Jet d'eau to admire it. Culminating at 140 meters high, this Geneva symbol is famous all over the world.  
Every second, 500 liters of water are expelled at a speed of 200 km/h. It is thus nearly seven tons of water which form this majestic column which always attracts Genevans and tourists from all over the world!
You can easily get to the Jet d'eau by bus. Find out all the information you need to plan your getaway in comfort.
The Jet d'eau, symbol of Geneva
The Jet d'eau has been the emblematic symbol of the city of Geneva since 1891. Its owner, SIG, ensures its proper operation and maintenance.
Every morning, the Jet d'eau starts at 10 a.m. (and 9 a.m. in summer). In the evening, depending on the season, it shuts down again between 10:30 p.m. and 11:15 p.m.
You can admire the thematic illuminations that are programmed there.
Which lines to take to get to the Jet d'eau in Geneva?
Plan your trip from your location in the Greater Geneva area.
A little history
At the end of the 19th century, when the Geneva craftsmen were using machines thanks to the energy supplied by a hydraulic factory located on the Rhone, they decided to create a valve to evacuate the excess pressure coming from the end of the activities at the end of the day. The Jet d'eau was born, measuring only 30 meters at the time. 
A few years later, the city of Geneva turned it into a real tourist activity by moving it to the heart of the harbor, at the end of the Eaux-Vives pier.
The Shuttle Boats :
You can also cross the lake on both sides in a few minutes by taking the "Mouettes Genevoises".
With a hop-the-line ticket, you can go from the Jet d'eau to the Bains des Pâquis and from the Bain des Pâquis to Genève Plage in no time. 
The loading and unloading points of the shuttle boats are as follows: Molard, Eaux-Vives, Pâquis, Perle du Lac and Genève Plage.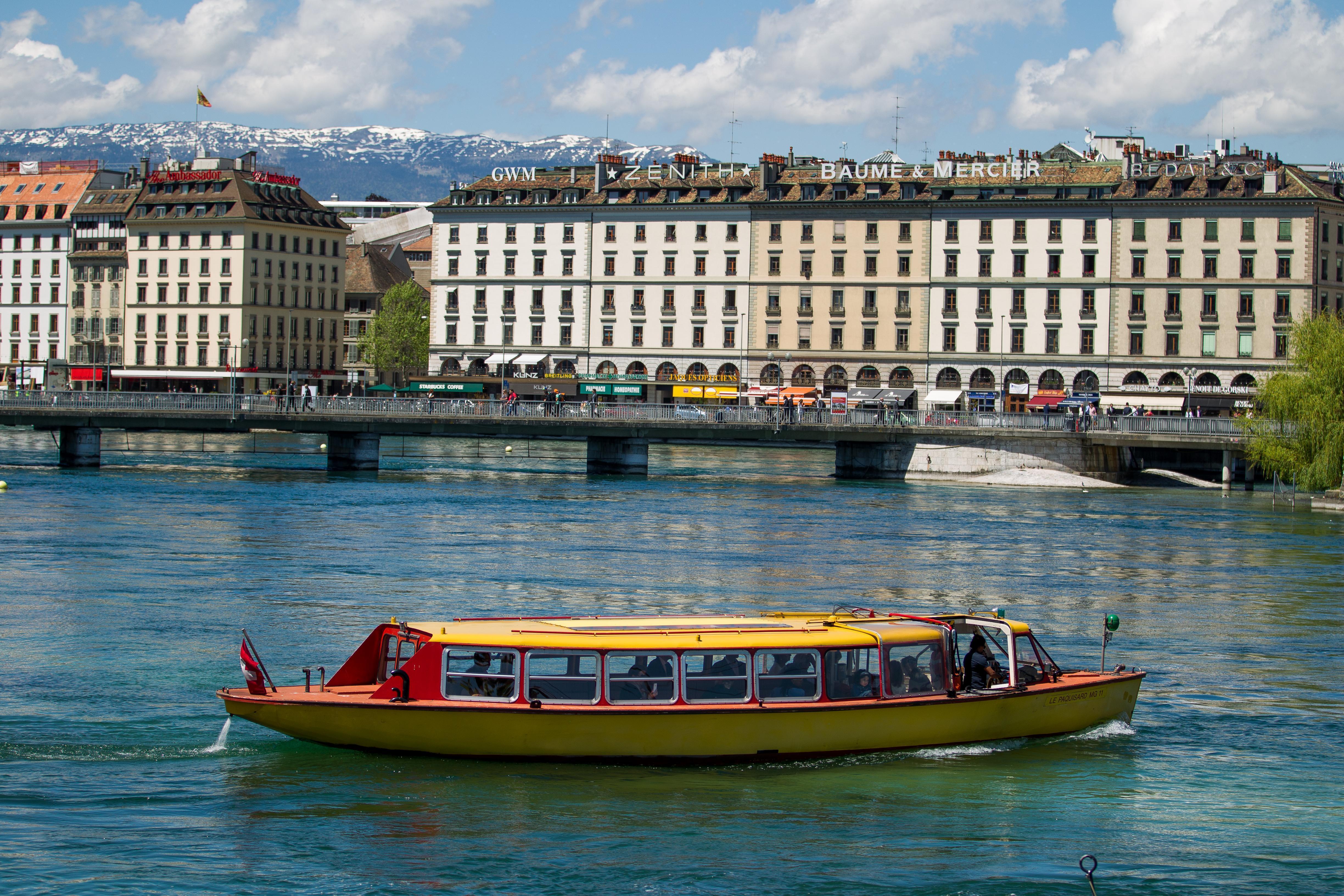 Discover other must-see places in Geneva
If you are passing through Geneva, do not miss the must-see places. The city of Geneva is full of treasures.
Find out more...